Social Media for Real Estate Agents
Date: Tuesday 17th May 2016
Time: 9.00am – 11.00am
Location: Toowong, Brisbane
Tap into the power of social media.
Social media is an excellent tool for real estate agents, but it is often misunderstood and misused. Learn how to use it correctly and the rewards can be astounding.
In this workshop, you will see how you can use social media to:
Connect with people looking to sell their home before they've approached other agents
Boost your reputation and brand
Dominate your local community
Become the "go-to" agent in your area
Get found by more people looking to sell their home
Generate streams of qualified new leads for your business
Who should attend
This course has been especially designed for real estate agents who want to see how they can leverage the power of social media to become more successful.
About your trainer: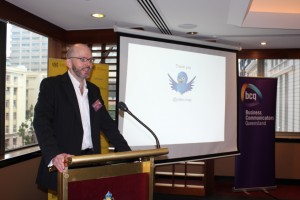 Peter Chaly is the founder and managing director of SMARTink, the Brisbane based marketing agency that specialises in helping small and medium businesses grow.
Peter is passionate about helping businesses seize new opportunities, and has launched many new brands around the world, worked closely with start-up businesses and turned others around, often with only a minuscule marketing budget standing between success and failure.
He is a published author and is regularly featured in print, on radio and television. His articles have appeared on the Flying Solo website for small business, Channel 9's NineMSN Small Business website, as well as a wide range of other print and online publications. Peter has also been interviewed for ABC Radio, WIN News, Thomson Reuters and Channel 7, and regularly speaks around Australia on marketing strategies to help businesses grow.
Date: Tuesday 17th May 2016
Time: 9.00am – 11.00am
Location: Toowong, Brisbane
Price: Just $69 (includes GST)
This event will book out! Places are strictly limited and will be filled on a first come first served basis.
YES! Claim your place now!
Cancellation policy: Full refunds are available for cancellations made in writing up to 7 days prior to the event, however please note that no refunds are available if they are made after this time.