What our customers say about us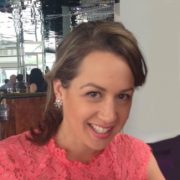 I just can't believe what SMARTink achieved. It is exactly what I wanted and more. SMARTink captured my vision for the business perfectly! When I contacted Peter, all I had was a business idea. But now I have a logo and brand identity, a website, stationery, a database, social media accounts, payment facilities, advertising, and a fully functioning business! Thank you for all your support and guidance with this – I couldn't have gotten it to where it is without you. Needless to say, I highly recommend SMARTink to any small business owner wanting to create and grow a business.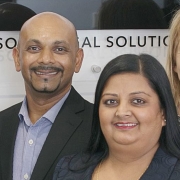 If you're looking to grow your business then your marketing is crucial. But it's important that your marketing is carried out by a person or team that is aligned to your values. I cannot thank Peter and the SMARTink team enough for helping us with their marketing expertise. Peter has journeyed with us from when we first started Cornerstone Law Offices over four years ago now, and played a vital role in our growth – from home office to now having offices in four locations with over a dozen staff. If you are looking at growing your business, then I highly recommend engaging SMARTink's services.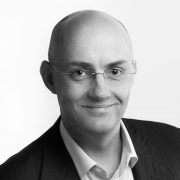 Over the past few years I have worked consistently with Peter and the team at SMARTink. Peter truly helped me to give birth to the current incarnation of my business. He started by helping me to define the essence of my brand – a brand that truly reflected my personal character and what I wanted to achieve in business. He then helped me to put flesh on the bones of that brand with logos, business cards, website and strategy. He was there with me through various crazy ideas and genuinely listened and helped me to think things through, always with positive energy and professionalism. He has gone above and beyond expectations at every turn. If you need to take your business to the next level, give SMARTink a call. Peter is ethical and genuine and will be a great partner in your business endeavours.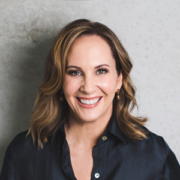 "When starting my new business, Equenti, I knew I needed professional help with the website and branding. Working with Peter Chaly of SmartInk on this project has been an absolute pleasure. I loved the creative outcomes for the logo – it matched my business vision perfectly – and Peter made the process of building the website straightforward and efficient. I now have a beautiful site that captures my vision and I'm already generating sales. I would unreservedly recommend SmartInk for any new business owner who is starting out and needing guidance about all things marketing!"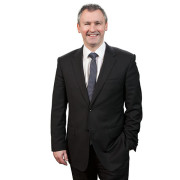 A Google search put us in touch with Peter and his team at SMARTink. We were instantly impressed by Peter's professionalism and level of customer service.  Despite being located in different states, working together via email and telephone was very easy.  Our new website is clean and modern, easy to navigate and update. Peter and his team have done a fabulous job.  We have had terrific feedback from current and new clients, with many of them asking for SMARTink's details so they too can engage their services!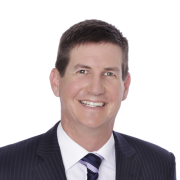 WillCom Property Group has been utilising the services provided by SMARTink for the past year. They have helped us develop a marketing strategy, updated our website, wrote and designed our corporate brochure, conducted Search Engine Optimisation (SEO) work for us, and have also added Chinese language functionality to our website.
Peter's guidance has been paramount in achieving our marketing goals early, as evidenced by our company moving to page one of Google within a matter of months. Without Peter, our company would not be in the position it is today. I highly recommend the SMARTink marketing agency.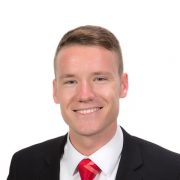 We would like to say thank you to the managing director Peter for the utmost care he provided in transitioning our company to the first page of Google for critical keywords within our industry. This involved a straightforward plan of action, whilst deconstructing the complexity and giving us actionable steps to implement effective change that gets results. We are pleased to say that due to the expertise of SMARTink, they have given us the opportunity to serve many more customers all over Australia. Highly Recommended!

Want all the hard work taken out of promoting your business? SMARTink can help. I was thrilled with the assistance I received when I called on them for help. They were easy to work with and took pride in doing a great job!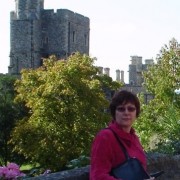 Peter from SMARTink has that rare combination of exceptional business and marketing knowledge and the ability to listen to his clients' needs to ensure his solutions meet those needs. We have used SMARTink to design and build our website, write sales letters, and create advertisements for our business – all of which were delivered in a highly professional manner, on time and to the agreed budget. Peter's support and assistance has been invaluable, and I look forward to working with SMARTink again in the future.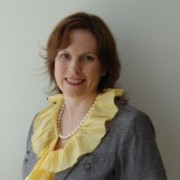 Peter from SMARTink assisted our corporate communication team as we counted down to our global re-branding. He was able to add value almost immediately during this demanding time. His engaging approach and problem-solving abilities also made a very positive impact at Ausenco. I would certainly seek SMARTink's assistance again should the opportunity arise.
We contacted SMARTink after seeing an example of their work for a business associate.  We needed something highlighting our achievements to promote the continuation and expansion of our business.  As a team of engineers we've never done this before and our early ideas were what you might expect from a team of engineers!  Peter and Monique were simply amazing.  They patiently guided us through drawing out the highlights from ten years of work, then produced a really smart looking six-page brochure aimed squarely at the target audience.  We're thrilled with it and, more importantly, our clients are responding well to it.
Peter and Monique are very professional, their prices are competitive, they were communicative at all stages of the process and they delivered when they said they would.  I would recommend them to anyone, we will certainly use them again.
We cannot thank SMARTink enough for updating our website, and for listening to everything we asked for. This is the 2nd time we have used SMARTink to build our website and both times with excellent results.
We mistakenly used another provider to upgrade our website recently, which resulted in a website we were not happy with and our online enquiries literally stopped overnight! SMARTink understood the severity of the situation and built us a new website that looks fantastic, at a reasonable price, and in record time! And better yet, the enquiries are flowing through again.
In addition, SMARTink also updated our logo, listening to our ideas of keeping aspects of the original design and giving us something more modern and fresh, which we love!
Thank you, Peter, and the SMARTink team for helping us get an extremely important part of our business back on track so quickly and for our great looking website and logo!
Needless to say, we would highly recommend their services to anyone.
I had the pleasure of working with SMARTink on the Callide Oxyfuel Project, a world leading carbon capture project our company was involved in. They managed the development of the content for a commemorative publication on the project which was exceptionally well received. They also manage our project's social media presence. In my view, SMARTInk's intelligent and insightful approach to their work, attention to detail and creativity sets a benchmark for marketing and communication professionals.
Thank you for the work you delivered for SKM this year. SMARTink provided a range of marketing and communication services to support an organisation-wide shareholder consultation project as well as marketing services in support of our go-to market product plan. SMARTink was able to quickly respond to our brief and deliver services in a professional manner. SMARTink's insightful and efficient style of delivery was reliable and refreshing. I look forward to the opportunity to collaborate with SMARTink again.
We approached SMARTink because of a referral from a friend and asked them to write the content and do the graphic design for a six-page brochure for a new product we were launching. What they delivered went beyond our expectations. We ended up with a brochure that not only looks great, but is professional, and which will help market our product and show it in the best possible light. We were delighted at the service we received and highly recommend SMARTink.
Advanced Defensive & Four Wheel Drive Centre (AD4WD) engaged SMARTink to provide marketing for the Driver Training and Defensive Driving Courses we deliver. From the very first meeting with Peter we found him exceptionally helpful, taking the time to ensure he understood exactly what we wanted, which courses we wished to promote, and the prospective clientele we wished to target. We found his knowledge of options and trends in regards to marketing strategies to be current and extensive and we have benefited from his years of experience in the industry. The website and promotional brochure SMARTink produced for us are both informative and professional, their ongoing backup, advice and support is most comforting and we continue to use their experience and dedication to promote our business.
Peter from SMARTink actively listened to our requirements, provided expert advice and delivered a very professional product within timeframes and budget. Above all, SMARTink delivered a high level of reliability – a critical factor in the outsourcing arena. I can highly recommend SMARTink.