Make your first impression count
Did you know that it takes only seconds for people to form an impression of you? That's right. Seconds.
In our digital-driven world, the first impressions people are likely to form about you will happen online via your LinkedIn profile photo, website bio, Instagram pic or Facebook page.
So it's important your online presence expresses the positive attributes of your company or personal brand so you can make a strong first impression and bring new business and opportunities your way.
When it comes to headshots, it's worth getting them done professionally by a company that offers an end-to-end service comprising make-up, hair, styling and photography.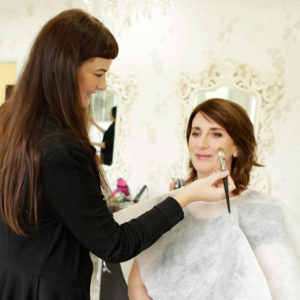 One such company is Brisbane Headshots which has partnered with The Powder Room – a team of hair stylists and make-up artist specialising in special occasion hair and make-up – to deliver an end-to-end headshots photography service.
Recently I gave Brisbane Headshots a try to see what they could offer.
From the start of our interactions, I was impressed by Brisbane Headshots' professionalism and the time their team took to understand the nature of our business and our brand, and to discuss the image I wanted to convey in my photo.
Because our marketing agency, SMARTink, focuses on helping grow small and medium size businesses, it's very important that we quickly establish rapport with potential clients, earn their trust, and inspire their confidence in our capabilities.
With that in mind, I wanted my photo to be modern and fresh and to convey warmth and approachability while also projecting a sense of professionalism and competence.
Brisbane Headshots made sure my hair and make-up fitted the brief and also offered me a range of photographic backdrops to best fit the mood I was trying to create.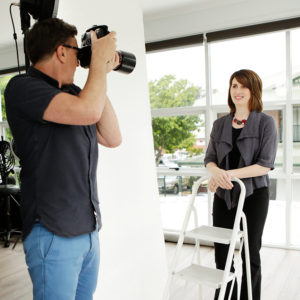 Their light-filled studio with its gorgeous outlook, along with the professionalism of their stylists and photographers, made the experience positive and produced exactly the photo I was looking for.  You can view the finished photo on our About us page.
So if you think your photo on LinkedIn doesn't matter much, think again. How you present yourself via social media can have a profound effect on your image and reputation.
Remember that the images people see of you online will help them form a first impression of you.
It's worth making sure first impressions count and investing in a professional headshot.
https://www.smartink.com.au/wp-content/uploads/2016/06/Brisbane_headshots_linkedin_womens-1-e1466503268449.jpg
442
864
Monique Mayze
https://www.smartink.com.au/wp-content/uploads/2013/04/SMARTink-Logo-final-2014-340-x-116.png
Monique Mayze
2016-06-21 19:50:30
2016-06-21 20:02:58
Make your first impression count